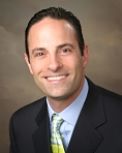 Lawrence B. Keller, CFP®, CLU®, ChFC®, RHU®, LUTCF
We are a financial services firm specializing in income protection & wealth accumulation strategies for physicians.

Through our team of experienced financial professionals, and our relationships with allied professionals from other disciplines, we are able to address all aspects of a physician's financial plan, including: asset protection, risk management, tax minimization strategies, retirement and estate planning.
CLICK BELOW FOR INSTANT TERM LIFE INSURANCE QUOTES

Check out your broker with BrokerCheck
FINRA oversees the people and firms that sell stocks, bonds, mutual funds and other securities. Simply type in your current or prospective broker's name to see employment history, certifications, and licenses—as well as regulatory actions, violations or complaints you might want to know about. You also can get information about your broker's firm. There's no reason not to check.
Looks at some of the reasons behind the big declines in emerging markets, and how these developing economies might affect U.S. investors.

Settling an estate can be a difficult and time-consuming job as there are some specific duties that often fall on an executor.

In December 2017, Congress passed a sweeping tax-cut package that fundamentally changes the individual and business tax landscape.

The new tax law includes several provisions that could benefit business owners, such as the pass-through deduction and write-offs for capital investments.