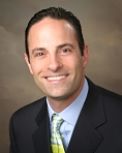 Lawrence B. Keller, CFP®, CLU®, ChFC®, RHU®, LUTCF
We are a financial services firm specializing in income protection & wealth accumulation strategies for physicians.

Through our team of experienced financial professionals, and our relationships with allied professionals from other disciplines, we are able to address all aspects of a physician's financial plan, including: asset protection, risk management, tax minimization strategies, retirement and estate planning.
CLICK BELOW FOR INSTANT TERM LIFE INSURANCE QUOTES

Check out your broker with BrokerCheck
FINRA oversees the people and firms that sell stocks, bonds, mutual funds and other securities. Simply type in your current or prospective broker's name to see employment history, certifications, and licenses—as well as regulatory actions, violations or complaints you might want to know about. You also can get information about your broker's firm. There's no reason not to check.
Monetizing a closely held business can be a difficult process, so owners may want to plan an exit strategy before they really need one.

Indexed annuities offer potential for gain when the market is rising while helping to protect principal during a downturn. But they are not appropriate for every investor.

Millions of Americans own mutual funds. This overview can help you review the mix of funds you own.

Find out how and why mergers and acquisitions take place (and why they matter to investors).