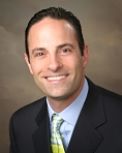 Lawrence B. Keller, CFP®, CLU®, ChFC®, RHU®, LUTCF
We are a financial services firm specializing in income protection & wealth accumulation strategies for physicians.

Through our team of experienced financial professionals, and our relationships with allied professionals from other disciplines, we are able to address all aspects of a physician's financial plan, including: asset protection, risk management, tax minimization strategies, retirement and estate planning.
CLICK BELOW FOR INSTANT TERM LIFE INSURANCE QUOTES

Check out your broker with BrokerCheck
FINRA oversees the people and firms that sell stocks, bonds, mutual funds and other securities. Simply type in your current or prospective broker's name to see employment history, certifications, and licenses—as well as regulatory actions, violations or complaints you might want to know about. You also can get information about your broker's firm. There's no reason not to check.
An overview of Section 529 savings plans, including their traditional use for college saving and the new rules for K-12 tuition.

Covered by Medicare? Discover how observation status can impact your out-of-pocket costs and eligibility for post-hospital skilled nursing facility coverage.

Find out whether a testamentary trust, living trust, or special-purpose trust can benefit your family.

Many U.S. states offer a way to avoid probate when leaving the family home to your heirs. Learn more about transfer-on-death deeds.