Our Firm
---
Physician Financial Services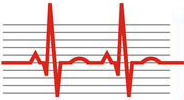 As a physician, you may be at a disadvantage when it comes to personal financial management. Even if you received the best medical education in the world, chances are your training did not provide you with the tools necessary to address the business realities of the practice of medicine or your financial well-being.
The results of poor planning not only affect the doctor's family but also their professional relationships with colleagues, partners and hospitals. Physician Financial Services was formed to bring a complete package of insurance and investment products and services to members of the medical profession.
We understand that you are very busy with professional and personal obligations and need reliable answers from someone that you can trust. Through access to a network of experienced professionals in all areas of financial services, we can help make recommendations that are appropriate for your needs together with quality products from a range of independent companies to help you achieve your financial goals.